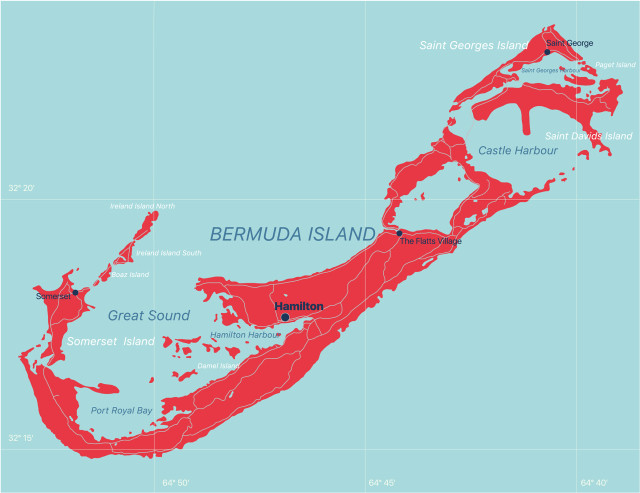 What's the Latest in Bermuda?
In September, the Bermuda Captive Conference (BCC) returned to an in-person (albeit hybrid) event for the first time since 2019. This year, BCC celebrated its 18th anniversary, and it remains, by any measure, the essential captive education and networking event on the island. I was delighted to attend the show in-person with my colleague and Pinnacle Principal Rob Walling and get the latest perspective on what is new and exciting with this important domicile.
BCC's theme this year was "Fusion," a literal nod to the realignment of the associations that promote the captive industry in Bermuda. According to BCC event communications, "This year's theme is Fusion, celebrating the momentum and synergy of the newly launched Bermuda Captive Network."
As always, BCC was an interesting conference and the sessions, as usual, were extremely informative.
Different sessions focused on various topics relevant to captives doing business in Bermuda, highlighting Bermuda's competitive advantages for the reinsurance and captive industries, including: 
Speed-to-market without compromising due diligence 
Ability to attract and nurture intellectual capital 
Efficient capital deployment
Inflation is a hot topic of conversation practically everywhere and was at this year's BCC. But for me, one of the more compelling conference subjects was the emerging and innovative use of captives. One session mentioned how captives can be employed to manage environmental, social, and governance (ESG) risks. Finding ways to manage risks associated with non-financial factors is a growing province for captives, and one worthwhile to make note of and watch.
I've worked in the Bermuda market for many years, and Pinnacle has been a proud and long-term provider of services to a number of Bermuda-domiciled captive organizations. Over the years, it has been a privilege to attend the BCC for a firsthand view into the growth and change of Bermuda's captive market. So, it was good, once again, to attend BCC in person.
But the launch of the Bermuda Captive Network is a very interesting development for Bermuda and probably a more important long-term takeaway from this year's BCC.
The goal of the Bermuda Captive Network is to promote Bermuda as a domicile-of-choice in the global risk market. It was formed by the merger of three organizations--the Bermuda Insurance Managers Association, Bermuda Captive Owners Association and the Bermuda Captive Conference. All three did a good job over the years of building Bermuda as a domicile option. But global competition to host domiciles has increased greatly. And domiciles competing for captives need to find competitive advantage where they can.
The captive associations in Bermuda understand that consolidating and focusing their marketing, communications and value-building efforts will help in a highly competitive global captive market. It will certainly worth watching to see the benefits of that consolidation for this long-established domicile.
If you attended or have attended BCC, please reach out to share your observations (or questions). Or please contact me to learn more about our experience with the Bermuda captive industry.