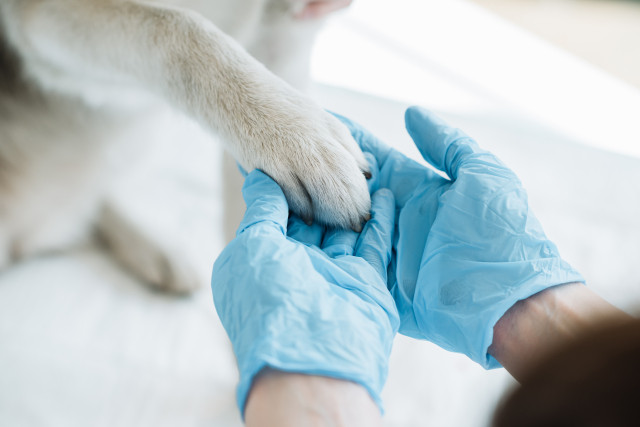 Cats, Dogs and… Hedgehogs?
Every year, Pinnacle University brings analysts and university students together to discuss pivotal topics in the insurance industry. This Pinnacle U team, consisting of Savyeli Yavorovskiy, Muin Shahin, Matt Kaufman and Colin Holsclaw, presented an overview of pet insurance in March 2023.
People typically view their pets as part of the family. And while families are often willing to go to great lengths to keep those pets healthy, pet health care can be quite costly. Pet insurance is a form of insurance that can help cover the costs of certain medical expenses.
You may have heard of companies offering pet insurance as an employee benefits perk. Even though this might seem like a new type of coverage, or just a fad, pet insurance has a surprisingly long history.
Pet insurance began in Sweden in 1890, where the world's first pet insurance policy covered horses and livestock. Back then, "pet insurance" served more like a special case of farm insurance, rather than coverage for pets. Household pets weren't covered in Sweden until 1924. In the United States, pet insurance wouldn't become popular until 1982, when canine TV star Lassie, from the show The New Lassie, led the pack by receiving a shiny new policy.
What Exactly is Pet Insurance?
Today, pet insurance acts like a health insurance policy for pets. Most pet insurance companies focus on coverage for cats and dogs, but some exotic pet insurance policies cover birds, reptiles, and even hedgehogs.
Interestingly enough, pet insurance isn't actually classified as health insurance. Instead, it falls under the scope of property and casualty as inland marine insurance. In legal terms, pets are classified as personal property, and inland marine insurance acts as a "catch all" line of business for this unusual risk. There are three main types of pet insurance coverage:
  Accident Only – Covers costs of physical injuries (e.g., broken bones)
  Accident and Illness – Bundled coverage, including injuries, sickness and disease (e.g., allergies)
  Wellness – Preventative care, including vet visits (e.g., dental cleaning)
This all seems fairly straightforward. But with all the variables at play, how do insurers put a price tag on pet insurance?
Pricing
Insurers primarily consider six adjustment factors to use in pet insurance pricing models: species, size, breed, age, location and policy terms. Then, they choose which factors they want to include when pricing one of the three main types of coverage. More factors are included when pricing more comprehensive coverages. Finally, the factors are plugged into a rating manual, which calculates the price that policyholders should be charged.
For example, a pet insurance policy for my neighbor's Rottweiler, Jango, has a heftier price tag than my 13-pound Siamese, Harley. Why, you may ask? Jango is larger and more active outdoors than Harley is, making it more likely that Jango will encounter health risks and need to visit the vet – leading to more claims submitted. Further, imagine how many doses of medication a big dog would need, compared to my smaller cat – and medicine can be costly. Rottweilers are also more likely to have genetic disorders, putting Jango at higher risk of illness and injury. Depending on the coverage, breed could be excluded from pricing calculations to build a broader risk profile. 
In general, cats and dogs have different risk profiles that are reflected in the price. Pet owners can expect to pay about $50/month to fully insure a dog, and $30/month for a cat.1
Limitations
On the reserving side, insurers don't put too much in the piggy bank for claims. Claims are paid as they're reported, and are closed shortly after, making pet insurance a short-tailed product. This makes it straightforward for pet insurers to automate the claims process.
However, it's not so easy to see how losses develop over time. Although insurers have offered pet insurance coverage in the United States for several decades, only about 5% of pets were covered under pet insurance in 2021.2  Such data limitations make it difficult for pet insurers to select loss development factors or set rate levels, especially for companies launching new pet insurance products. Many companies end up copying their competitors' actions in the absence of credible data. Recently, some companies have turned to veterinary price indices to make loss trend selections instead of historical data.
Market Outlook
The pet insurance industry has doubled in size over the last five years, providing a healthy outlook for future growth.3 As a result, the increase in competition has pushed insurers to innovate on their product delivery and customer experience.
For instance, the industry is moving away from selling through agents and brokers to selling online. This shift makes it easier for insurers to meet customers' needs directly and creates a personalized shopping experience.
Another trend is promoting wearable technology for pets. Advances in artificial intelligence have made it easier to track a pet's health and detect issues early, creating a more streamlined customer experience than a traditional vet may offer.
A Future of Growth
Although pet insurance dates back decades, its potential for growth has only recently been discovered. Minimal reserve requirements give breathing room for creative pricing solutions, and the market is looking nowhere but up. Competitors may need to fight tooth and nail – and claw – to stand out with unique innovations and stake their claims in a competitive future.
1https://naphia.org/industry-data/section-3-average-premiums/
2https://www.iii.org/fact-statistic/facts-statistics-pet-ownership-and-insurance
3https://naphia.org/wp-content/uploads/2022/05/NAPHIA-SOI2022-Report-Highlights.pdf
Savyeli Yavorovskiy is an actuarial analyst in Pinnacle's Bloomington office. He graduated with a bachelor's degree in actuarial science from the University of Nebraska-Lincoln in 2022 and presented "Pet Insurance" at the 2023 Pinnacle University in March 2023.