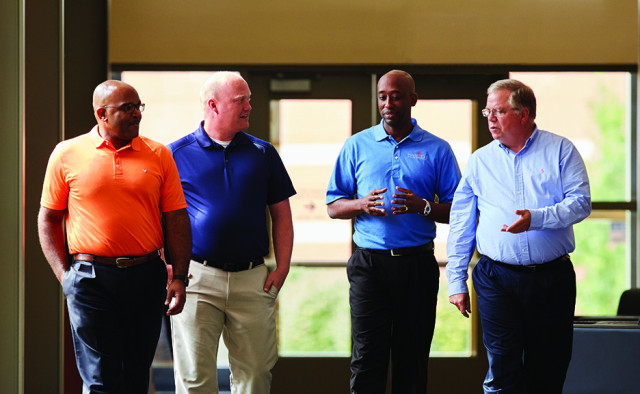 Our Commitment Beyond Numbers
Commitment Beyond Numbers is Pinnacle's promise to our clients — but what do we mean by commitment?
Our Mission
To provide timely, independent and innovative actuarial and consulting services with integrity, skill and care, exceeding the expectations of our clients and fulfilling our responsibilities to our employees, the actuarial profession and the public.
Our Vision
Pinnacle will be broadly recognized as a leading provider of professional services with uncompromising excellence.
Our Core Values
Our core values drive our daily and long-term business decisions, provide the framework for us to achieve our mission and vision, and are the foundation for growth and profitability.   
Our core values reflect our commitment to:
Teamwork and collaboration 
A "one-firm" firm
Employee development
Extraordinary customer service
Professionalism
Expertise and innovation
Eminence
Empowerment and accountability
Community involvement