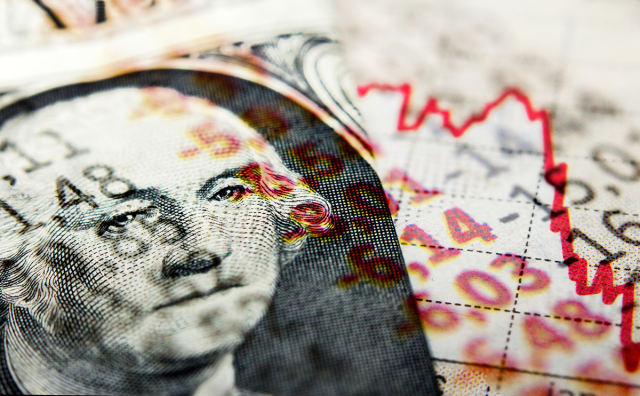 The Power and Potential of Pools
Economic, industry and other social conditions have made it the perfect time for risk pools.
In our high school social studies classes, we were told that history often repeats. While I'm not sure that's totally true, things that are past sometimes become new again. Perhaps a more appropriate adage relates to a famous quote by Mark Twain: "History doesn't repeat itself, but it often rhymes."
Lately we've seen a lot of rhyming — reemerging historical trends with tremendous implications for business and society. These recurring macroeconomic conditions are impacting insurance, as well as public and governmental organizations. And while these trends present challenges, public entities can use risk pools as a powerful and practical answer.
Inflation has been the most visible and oft-discussed renewed historical trend. Rising energy and food prices were a stubborn problem for Americans in the 1970s, and some consumers struggled to keep gas in their tanks (when they could get gas) and food on the dinner table.
As shown in the graphic below, the American economy is experiencing something similar in 2022, albeit less acutely. A number of circumstances (pandemic, supply chain, energy insecurity, among others) have led to several quarters of rising inflation.
This year, as in the early 1980s, the U.S. government's cure has been to reduce inflation through monetary policy. Now, as then, the government has raised interest rates on federal funds to bring inflation under control. While we have not yet seen a repeat of the 21% interest rates of 1981, we have seen rapidly increasing interest rates and higher costs for credit and borrowing. 
Inflation and its cure have always been formidable factors for consumers, businesses and government entities.
The historical parallel is important with respect to pools. An inflationary, relatively high-interest rate environment led to the widespread creation and use of public entity pools in the 1970s and 1980s. They were formed as an innovative response to skyrocketing coverage costs with an associated liability crisis. It worked. Pools have not only sustained strong fiscal performance but have also reduced and stabilized long-term insurance costs, providing access to coverage needed to sustain key local government functions.
Today, public entities are finding themselves in the middle of another liability crisis, similar to the 1970s. Insureds have experienced rapidly rising premiums and reduced coverage. There has also been expanded need for newer insurance coverages, such as for law enforcement liability and the complicated risks associated with cyber.
Pools are once again the answer for the difficult conditions that their members face. Partnering with actuarial consultants can help facilitate renewed innovation in the pooling space, providing support to pool members as they navigate new (and old) marketplace challenges. Many pools may consider an actuary's role solely to set reserves and funding levels for the upcoming period. However, actuaries can also evaluate a pool's capital position to determine if a pool has not only enough capital to support its operations, but excess capital that may be used to take advantage of future opportunities to better serve its members.
The innovation to help pools build and grow can take a few different forms. For example, pools can use excess surplus to provide:
additional coverages
expand limits
stabilize rates
Pools can also utilize the flexibility of captives, and form captives to:
transfer unaffordable or unavoidable coverages
fill in the gaps in reduced coverage
Whatever the shape and form, pools were born from innovation. This foundation gives pools the framework to adapt to a rapidly changing world, resulting in a strengthened relationship with existing members and additional credibility to attract new members.
Pools have had spectacular historical success — for government entities and their constituents. Consultants need to understand that past as they help pools look to the future. As history repeats (and rhymes), and old crises become new again, pools and their history of innovation will continue to be the answer.