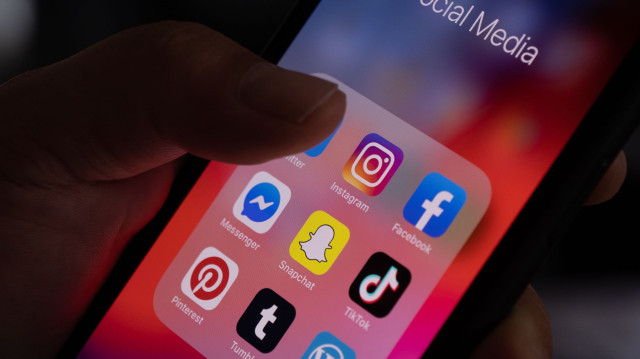 The Risky Business of Social Media
This blog was developed from research and a presentation conducted as part of Pinnacle University 2022. 
From 2016 to 2021, the influencer marketing industry grew from $1.7 billion to $13.8 billion1. It's a lucrative and quickly growing industry, boosted by various popular channels, such as Instagram, Twitter and TikTok. However, the benefits and opportunities that come with being a social media influencer can be countered by risks, including the possibility of loss due to their actions or extraneous circumstances outside of their control.
We may define a social media influencer as a trendsetter—an individual who uses social media to share expertise on a specific topic. The goal of influencers is to leverage their knowledge and expertise to influence the purchasing decisions of their followers. Their endorsements of a brand, product or service can be hugely beneficial for sales and reputation, depending on the level of popularity of the influencer.
Companies have begun to capitalize on that popularity to actively partner with influencers who post content related to the product or service the company provides. While this is a tremendous opportunity for influencers, it also exposes the influencers—who are essentially owners of their influencing business—to potential risks.
Influencer Risks
In managing their operations, influencers face many of the same risks as a business owner, with extra caveats, including:
Loss of followers. Influencers fully rely on virtual access to followers and are at risk of losing followers if they create controversy or simply fail to keep the attention of fickle fans.
Reputational risk. Given that companies are more inclined to partner with (and pay higher fees to) influencers with a larger following, an incident that negatively impacts an influencer's following can damage their brand partnerships and have an adverse effect on the influencer's financial situation.
Business interruption. An influencer's income is also tied closely to the platform that they use. If a platform is not reachable due to technical issues or political sanctions, the influencer will no longer be able to post and create revenue. Likewise, an influencer may be personally unable to post for an extended period of time, perhaps due to a medical emergency. In this case, medical insurance would cover hospital expenses, but additional insurance to cover the lost revenue from the influencer's inability to post would most likely be inadequate.
Obtaining Coverage
While influencers face significant common (and unique) risks, the availability of insurance to mitigate these risks is scarce, insufficient, and expensive. The traditional insurance market has exclusions that often eliminate the opportunity for influencers to obtain coverage. With the extensive growth the influencer marketing industry has seen and the opportunities that have become available to social media influencers, how can these individuals mitigate the risk of a devastating loss?
The alternate insurance market has the potential to grow and fill that need. In fact, Pinnacle has provided actuarial services for insurance programs covering similar risks. To differentiate between risk levels of various influencers, follower count, industry, and social media income level could be considered in a funding analysis.
Although there is a demand for better insurance options for influencers, insurers must also consider their own risks in providing coverage.
As influencers face reputational risk, so do the companies that engage with them. While influencers discussing controversial topics online is a tremendous way to attract attention, if an influencer becomes less careful with the content they post, it may result in a moral hazard for insurers—a situation that occurs when the insured is incentivized to take additional risks. Insurers must be careful with how they word their policies to prevent this, while also maintaining coverage that is beneficial to influencers.
The market for insuring social media influencers is certain to be a continued topic of focus as the industry expands. The insurance industry often responds innovatively to provide coverage for unique risks, such as those associated with influencers. As the influencer sector of the economy matures, and the risks continue to grow and develop, it will be interesting to observe how the insurance industry responds.
1Santora, Jacinda. "Key Influencer Marketing Statistics You Need to Know for 2022." Influencer Marketing Hub, 3 Aug. 2022, https://influencermarketinghub.com/influencer-marketing-statistics/.
Thomas Barnes is an actuarial analyst in Pinnacle's Chicago office. He graduated with a bachelor's degree in actuarial science from DePaul University in 2021 and presented "The Risky Business of Social Media" at the 2022 Pinnacle University in March.