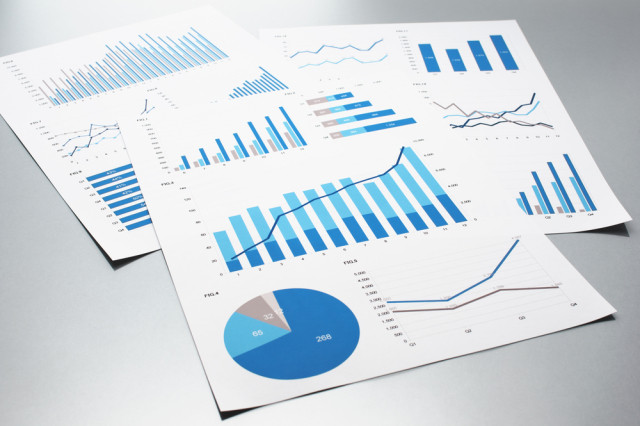 Increasing Costs for Public Entities
Public entities often self-insure their general liability and workers' compensation exposures subject to varying self-insured retentions. Insurance coverage over their retentions may be getting harder to purchase, however, as claims costs are increasing for public entities, and insurers are concerned with increased litigation. Like private entities, these public entities are seeing rising costs, due to social inflation and greater cyber threats. Public entities have costs unique to their sector, including increases in workers compensation for first responders post-traumatic stress disorder (PTSD) claims and cancer claims when presumptive benefit laws are enacted.
Social Inflation
The National Association of Insurance Commissioners (NAIC) defines social inflation as "a term that describes how insurers' claims costs are increasing above general economic inflation. This is generally thought to be due to a trend in increasing litigation costs brought by plaintiffs seeking large monetary relief for their injuries."[1] In some states, tort protections are being challenged, making public entities in those jurisdictions subject to social inflation.[2]
Police misconduct and sexual molestation claims are especially subject to social inflation. Police misconduct claims have resulted in more than $3.2 billion in settlements with a median payment of $17,500.[3] The data is based on nearly 40,000 payments at 25 of the largest police and sheriff's departments over the last 10 years. Large and well publicized settlements often lead city officials to settle claims rather than fight claims in court. Several recent large police misconduct settlements include:
$3.25 million to Daunte Wright's family from the City of Brooklyn Center, Minn.4
$7.5 million to Keith Cooper for a wrongful conviction lawsuit against the City of Elkhart, Ind.4
$10 million to Xavier Ingram from Camden County, NJ4
$12 million to Breonna Taylor's family3
$14.25 million to Daniel Taylor for wrongful conviction from the City of Chicago[4]
$27 million to George Floyd's family3
With greater awareness of incidences of high-profile police misconduct, cases that go to trial face higher litigation costs and juries that may have unfavorable opinions of police.
Increase in Cyber Attacks
New Jersey's Montclair Township experienced a cyberattack on June 6, 2023. The township joined a long list of other municipalities and public entities that have been attacked[5]. Other municipalities that have experienced cyber-attacks include New Orleans; Dallas; Augusta, Georgia; Frederick, Colorado; Oak Ridge, Tennessee; Lowell, Massachusetts; New Bedford, Massachusetts; Huntsville, Texas; Waynesboro, Virginia; LeClair, Iowa; Moline, Iowa and Iowa's Rock Island County and Davenport public schools[6]. Another attack by Russian criminal hackers targeted federal and state agencies through a security flaw in a commonly used file transfer software.[7]
And as public entities continue to experience ransomware attacks—a major subset of cyber-attacks—they must determine whether to manage operations through a crisis or pay an expensive ransom. San Francisco's Municipal Transportation Agency chose to rely on their backup systems and passengers rode for free while the system was restored[8]. The city of Atlanta chose not to pay a ransom demand of $50,000 but recovery costs were over $7 million.[9] Paying ransom demands is not recommended by the Federal Bureau of Investigation as it could lead to additional attacks, and it does not guarantee that files will be recovered.[10]
Presumptive Benefits
Presumptive benefits are benefits paid to workers for certain diseases or injuries presumed to have been contracted or sustained in the course and scope of employment. Rebuttable presumptions allow the employer to challenge the claim, but an employer must prove a workers' disease or injury was not caused by employment.
Firefighters are exposed to hazardous chemicals that are released from burning materials which are believed to increase the risk of cancer. That workplace risk has resulted in many states enacting laws or regulations including presumptive benefits for firefighters with cancer. The type of cancers covered vary by state. The National Council on Compensation Insurance (NCCI) reports "(o)f the 38 jurisdictions in which NCCI provides ratemaking services, 20 have a WC presumption available to firefighters diagnosed with any one of several types of cancer."[11]
PTSD may also be included as a presumptive benefit under workers' compensation. The State of Tennessee recently enacted legislation that creates a presumption that a firefighter diagnosed with PTSD as a result of responding to one or more incidents with special factors in the line of duty is covered under workers' compensation. Included with the bill were expected increases for fiscal year 2023-24 of over $445,500 for the state.[12]
California passed Senate Bill 542 making PTSD claims a rebuttable presumption for firefighters and peace officers. A study by the RAND Corporation reviewed the impact of the Senate bill. The RAND study notes that PTSD claims are more expensive on average than other claims by first responders. RAND researchers found that, with the PTSD presumption in place, the annual yearly cost of PTSD claims for state and local government could increase by $14 million to $95 million for peace officers. For firefighters, the cost could rise by $6 million to $21 million. The uncertainty in these estimates arose in large part from the lack of precise understanding of the true PTSD incidence rate among first responders.[13]
The causes of this difficult market for public entities are wide and varied. Public entities will need to look for ways to keep insurance affordable for their communities and constituents. To get commercial insurance, public entities may need to increase their self-insured retentions and accept additional exclusions. Some public entities are covering the increased risks by forming captive insurance companies. Although a small part of the captive insurance market, public entities and not-for-profits are looking increasingly for the flexibility and utility of the captive solution, with public entities' captive premiums increasing 69% from 2019 to 2020.[14]The increasing use of captives underscores that public entities are seeking solutions to help them retain their financial health and solidity in the face of new and rising costs of doing business.
---
[1] https://content.naic.org/cipr-topics/social-inflation#:~:text=Center%20of%20Excellence-,Social%20Inflation,monetary%20relief%20for%20their%20injuries.
[2] https://www.amwins.com/resources-insights/article/public-entities-reevaluate-liability-risks-as-more-plaintiff-s-attorneys-bypass-state-tort-protections
[3] https://www.washingtonpost.com/investigations/interactive/2022/police-misconduct-repeated-settlements/
[4] https://policefundingdatabase.org/explore-the-database/settlements/
[5] https://www.insurancejournal.com/news/east/2023/06/09/724692.htm
[6] https://www.insurancejournal.com/news/east/2023/06/09/724692.htm
[7] https://www.cnn.com/2023/06/16/tech/clop-ransomware-attack-explainer/index.html
[8] SFMTA Blog, Nov. 28, 2016.
[9] Don't Pay Cyber Ransoms, Officials Warn"; WSJ Pro; Feb. 12, 2020.
[10] "Ransomware, What It Is & What To Do About It"; National Cyber Investigative Joint Task Force.
[11] Firefighters and First Responders: 2023 Update on Presumptive Workers Comp Benefits, NCCI Research Brief, February 2023
[12] https://www.timesfreepress.com/news/2023/apr/21/tennessee-lawmakers-approve-workers-comp-coverage-tfp/
[13] https://www.dir.ca.gov/chswc/meetings/2021/RAND_mentalhealth_brief.pdf
[14] Global growth affirms captives' value in solving business challenges, The Captive Landscape, Marsh, 201